Epic Gran Canaria Cyclosportive Holiday – Riu Hotels Maspalomas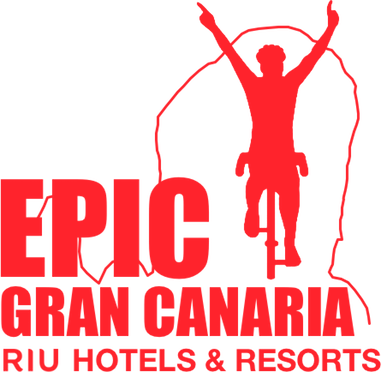 Imagine all riders on the starting line. Feel that tingling in the stomach, ahead 2 stages, 3 times trials to fight for the general and a cycling experience normally reserved for professionals.
The objective of the Epic Gran Canaria is to deliver an unparalleled "professional" experience generally reserved for professional cyclists. This not only means an excellent organization of the event or accommodation in a first level hotel, but also guarantees all the fundamental ingredients that make up the culture and experience of road cycling.
Stage 1 – Mirador Dunas · Hotel Riu Palace Maspalomas · Playa del Inglés- 115kms
MAP ROUTE (Hotel Riu Palace Maspalomas – Aqualand – Ayagaures – Cima Predro Gónzalez – Pasito Blanco – Cercados Espino – Philippines – Ayacata – Tunte – Fataga – Hotel Riu Palace Maspalomas)
Stage 2 – Mirador Dunas · Hotel Riu Palace Maspalomas · Playa del Inglés – 75Kms
MAP ROUTE (Hotel Riu Palace Maspalomas – Arteara – Fataga – Tirajana (Aid Station) – Santa Lucia – Era del Cordón – Neighborhood – Doctoral – Romeral Castle – Happy Bay – San Agustín – Maspalomas)
October is Epic Gran Canaria join us for a Week from the 14th to the 21st we will feel and be infected by the good weather, the atmosphere and the expectation that always generates a new opportunity to know and discover the island on two wheels. With entry to The Epic Gran Canaria taking place on the 16th and 17th October 2021
Related Events